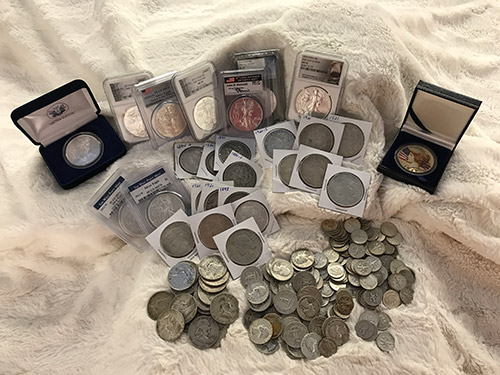 The Gold Shop offers specialty expertise that results in top-level service and incredible deals. As your local gold, coin, and jewelry buyer in Laurel, MS, we pay more than what most jewelry stores offer. We buy gold, silver, platinum, dental gold and more. Our full line of services includes:
Gold Buying
Are you sitting on a potential cash pile? Bring your gold to our knowledgeable staff. We will give you great service and top dollar for your gold.
Silver Buying
Many people focus on the value of gold and miss the financial benefits of silver. Stop by The Gold Shop with your silver and sterling silver and discover its potential.
Silver Coin Buying
Coin buying requires specialized knowledge you won't find everywhere. At The Gold Shop, we provide in-depth expertise in silver, to ensure you get the best value.
Scrap Gold
You don't need perfect jewelry to make some extra cash. We are happy to pay for your scrap gold. We will evaluate your gold and give you a fair and honest price.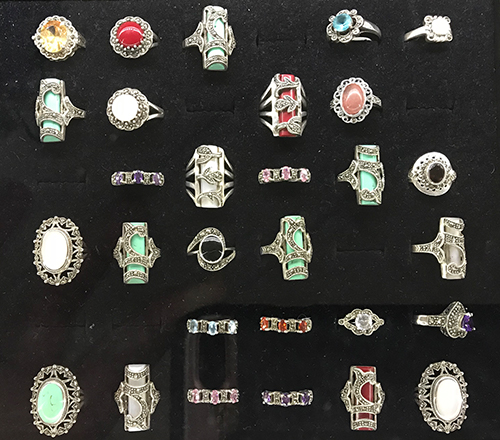 Gold Jewelry Buying
From earrings to necklaces, to anklets and beyond, we're ready to assist you with gold jewelry buying. Why keep unused jewelry locked away? Sell your pieces to us and buy something you'll enjoy every day.
Class Ring Buying
Is your dated jewelry collecting dust? What once seemed significant may have lost its sentimental value. Not to worry. At the Gold Shop, your class ring still holds value.
Precious Metal Dealer
Our inventory contains way more than just gold! We also deal in silver, platinum and sterling silver. As your precious metal specialists, we are your go-to source for buying and selling valuable jewelry, scrap gold, dental pieces and more.
Don't miss the valuable opportunities at The Gold Shop. We are your trusted gold, jewelry, and coin buyers in Laurel, MS. Stop in to see us or contact our friendly staff today at 601-342-2490.